One of the most common dog care tasks that both the dogs themselves and their owners find difficult is nail clipping. There are two types of nail clippers on the market: the standard guillotine type and the electric nail file type, making it difficult to decide which one to buy. Here, we will explain how to choose the nail clipper that best suits your dog's type.
If Your Dog Is Used to Clipping Nails in a Two-Person Position, The Guillotine Type Is Ok
Although you want to trim the nails at home because they are necessary monthly, it may not go smoothly because the dog may run away, growl, or bite. However, if two members of the family can trim the nails and the dog does not mind the trimming, a common guillotine-type nail clipper will do the job.
These nail clippers can be purchased for about 2,000 yen for a large size for large dogs, and can continue to be used for 3 to 5 years, or even longer if they do not get rusty. If you ask a trimming store or veterinary clinic to trim your dog's nails, you can expect to save a great deal of money, since the average price is 500 yen per clipping.
On the other hand
The most important advantage of this nail clipper is that it cuts the nail quickly by inserting the nail between the teeth called guillotine and cutting it at once. The cross-section can also be cut in a snap, and the nail can be cut right before the blood vessels inside the nail. Some dogs may be able to cut their nails smoothly if one of the owners holds the dog up while the other trims the nails, allowing the dog to remain mentally calm.
Also, dogs instinctively dislike high places, so if you stand them on a place as high as a trimming table, on a bathroom sink, or on the lid of a bathtub, they may let you cut their nails quietly due to their nervousness. However, this type of nail clippers may be disliked by dogs because they do not like the shock of the impact on the nail each time it is clipped.
For the dog, just being picked up and shown the nail clipper is enough to start a tense state, so it is understandable that the dog may feel even more trapped by the unexpected shock. If your dog does not like every impact during nail clipping, or if he gets violent or growls, we recommend the electric nail file type, which has less impact.
Low-Impact Electric Nail File Is Easy Even for First-Time Users
Nail grinders and electric nail files have recently appeared on the market. They are mainly made by overseas manufacturers and are colorful and well-made.
This product is an improved version for dogs of the equipment used at nail salons for shaping human nails, etc. It has a hard metal file at the tip, which rotates at high speed when the switch is pressed. This rotation is used to sharpen the nails. The owner checks the timing of the end of shaving each time and adjusts it to the extent that it does not damage the blood vessels inside the nail.
Although a certain amount of vibration sound is transmitted to the nail during use, it is not a piecemeal shock like the guillotine type, but a continuous one, so it causes relatively little discomfort to the dog.
On the other hand
For this reason, this product has been attracting attention that even dogs that have had difficulty with nail clipping often accept it. Also, compared to the guillotine type, the cross-section of the nail after clipping is smoother, so it is popular because it does not cause scratching to the owner. However, since this product uses a file to sharpen nails, it takes time to finish sharpening all four limbs, and the sharpened nails fly off in a fine powder.
Also, some people mistakenly believe that the device automatically stops shaving until the optimum length is reached. As with the guillotine type, the nail length in this nail must be determined visually by the owner, and care must be taken not to damage blood vessels. When purchasing a product, buy one that is as lightweight as possible and has minimal vibration and operating noise. Be aware that some overseas products are surprisingly heavy and noisy. Since they are not inexpensive products, it is advisable to consider the product thoroughly before purchasing.
Nail Clippers
Dudi Nail Clipper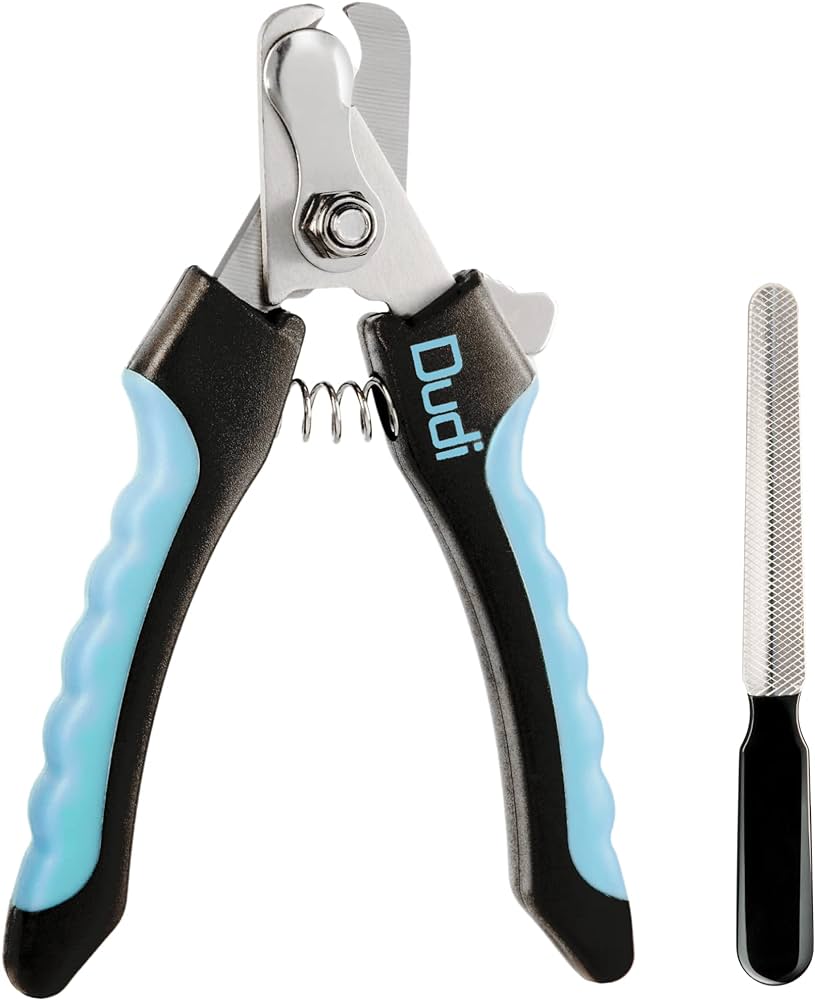 This nipper-type blast clipper put up be used for small, medium, and large dogs, as swell as cats and rabbits. It features a 3.5mm thick stainless steel vane for comfortable sharpness and strength. The easy-to-grip shape and lock function make it comfortable to use even out o'er long periods of time. There is no need to vex about trench nail trimming, and a nail file is too included, making this item a goodness choice for nail clippers for beginners.
Caseeto Pet blast Clipper
This pet nail clipper has a smooth grip and is easy to use, with an LED light that illuminates the pet's nails to work it easier to distinguish between nails and rakehell vessels, preventing deep nails and bleeding. The cover prevents spatter of cut nails and makes cleaning easy. A register for finishing is also included for a strip finish afterward the nails are cut.
Electric Dog Nail Clipper
Casfuy Electric Dog Nail Clipper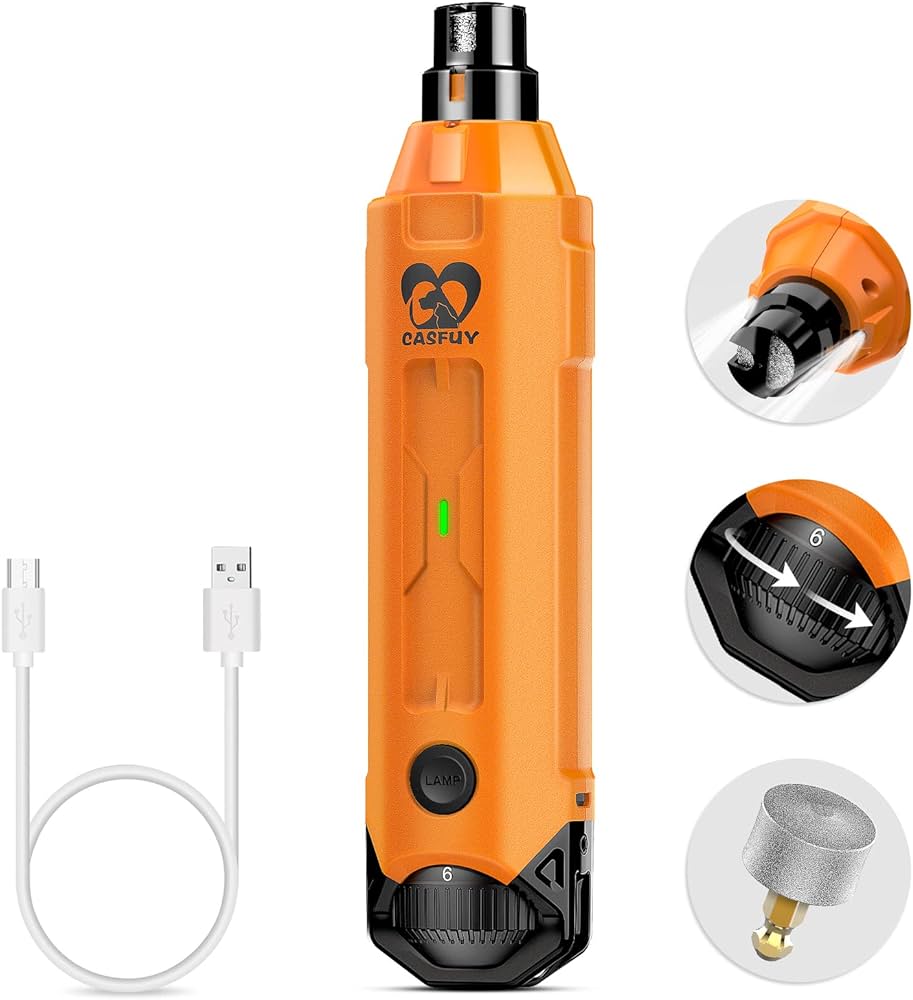 These electric car nail clippers use a sophisticated diamond rinder. It has 3 ports to fit small, medium, and large pets, and you can choose the appropriate port and speed depending on your pet's size and nail hardness. The drive is equipped with quiet technology that minimizes vibration, making it a good choice for pets that don't like vibration or noise.
Kupupet PET Nail Clipper
This product is suitable for a wide straddle of pets, including dogs, cats, rabbits, and birds. The stainless nerve vane is durable, strong, and rust-resistant, making it easy to utilize for dogs with thick nails, and the light-emitting diode light makes it easy to place blood vessels.
Dogs have blood vessels in their nails. If you cut to the direct where the blood vessels and other tissues are located, it will be uncomfortable and stimulate blood loss. Blood vessels are faintly ocular through the nail, so cut them, spell looking at them from the side. In the case of black nails, it is difficult to know how far to cut, so maintain an eye on them as you cut. It is safe to stop around the point where the nail dries and goes from whitish to transparent.