There are countless types of dog shampoos available on the market alone, excluding those for professional use. It is difficult to choose the right one for your dog, since different breeds of dogs, such as toy poodles, Shiba dogs, and Chihuahuas, have completely different hair qualities. Also, people want something that can be used for puppies and old dogs, organic or additive-free products, trimmer recommendations, etc. What they are looking for varies widely. So in this article, we compare and recommend some popular shampoo products!
Profem Basic Shampoo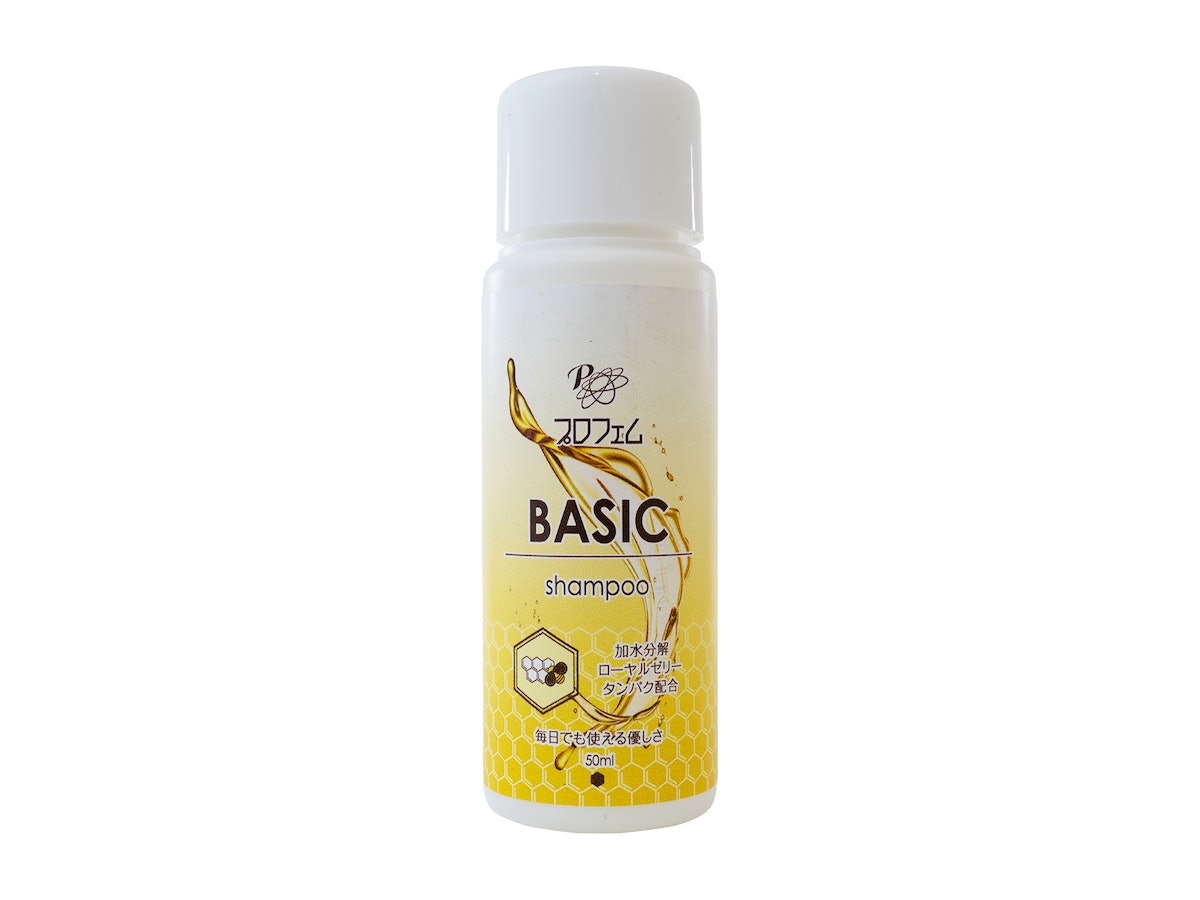 Profem Basic Shampoo" by Wanks Creation is a series that features ingredients that are gentle to sensitive dogs' eyes and ears, as well as many moisturizing ingredients. No coloring agents are used, and the fragrance is discreet. The scent is only faint, especially after drying, and there is almost no odor that could cause stress to dogs. A small amount produces a fine lather that will gently wrap around the skin and coat while removing dirt and grime. It also rinses off lather satisfactorily, so there is little chance of the dog being bothered by a slimy feeling.
Along with "Lafancys", this product also has a very detailed list of ingredients. As we confirmed in our inquiry, all ingredients are listed, and we were even able to confirm the name of the surfactant ingredient. This product is suitable for owners who want to check in detail what is used for their dogs.
The finish of the product is also highly rated by professionals, and it is expected to have a good touch and shine effect. There is also a 50ml trial size, so we recommend purchasing that if you are using it for the first time.
Shizenryu Shampoo for All Dog Breeds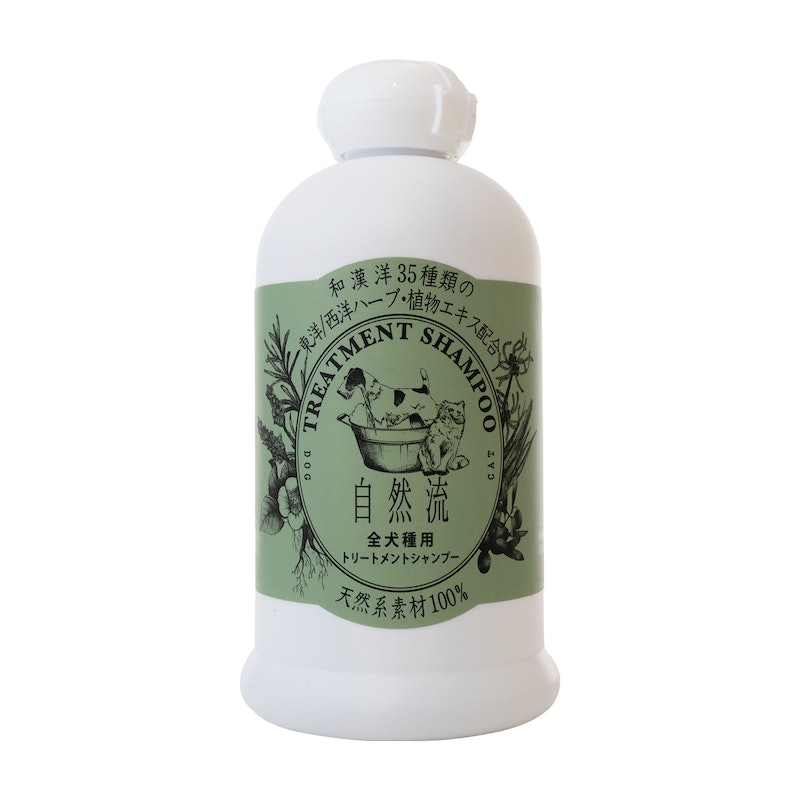 This product is also sold in a commercial size and is used not only in homes but also in trimming salons. The gentle scent is rated average, with a strong herbal smell, but it gives the impression of being natural and refreshing. Lathering and lather rinsing were also passable with no problems.
This product was also one of the products that received points for its good finishing. It is expected to make the fur shiny and beautiful. There are other series of products besides those for all breeds, so you can choose the product that best suits your ideal finish.
We were able to ask about the details of the ingredients over the phone, and the answer was that the surfactants "use amino acid and betaine-based products, and no petroleum-based products are used. Although the product has a relatively strong fragrance, no fragrance is used, and it contains no coloring agents, so it is a good choice for those who consider themselves to be people who want to avoid additives as much as possible.
Chien Méchant Natural Shampoo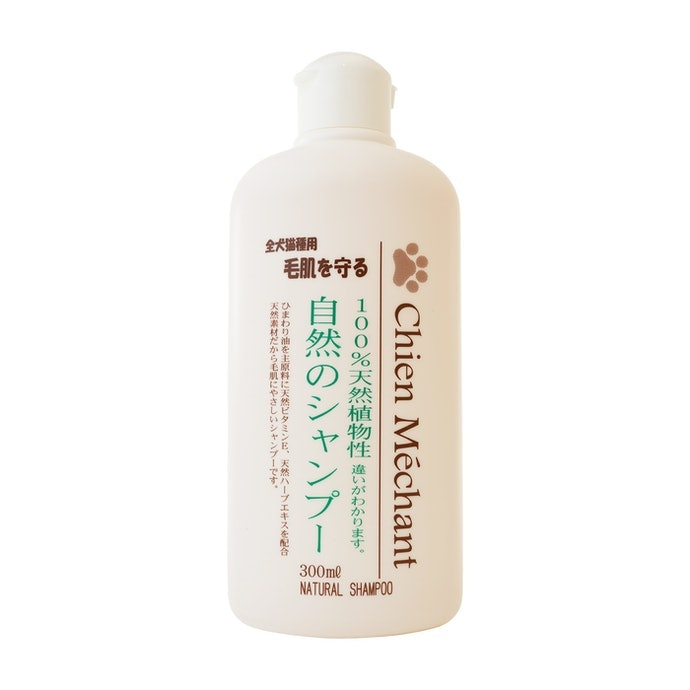 This product claims to use sunflower oil as its main ingredient, and is the only alkaline shampoo among the verified products. Even though it did not receive any points in this verification, in which mildly acidic products are highly rated, it received a high overall rating.
The reason for this is that the product was rated highest in terms of its gentleness to dogs. It was virtually odorless, both while lathering and after drying, and there was no odor to be concerned about. If you feel sorry that the body odor disappears after shampooing, we recommend this product.
It also contains no fragrance or coloring, and the surfactant is "potassium extracted from plant cinders," according to our survey results. Although we can see that they are particular about the ingredients, the foaming and lathering are not bad, and it seems that you can use this product without feeling stressed.
However, alkaline shampoos, which differ from the properties of the skin and coat, inevitably make the hair frizzy and rough when compared to mildly acidic shampoos. It is best to purchase a shampoo with a special rinse.
Lafancys Treatment Shampoo NK-12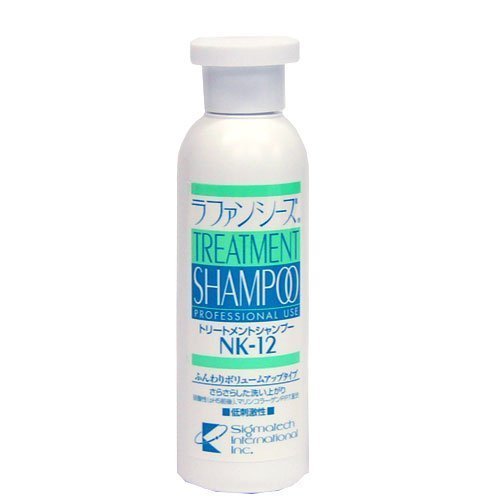 Lafancys is also used in trimming salons. Although it contains synthetic fragrance, the scent is subdued, and its gently fragrant soapy scent was well received. The product left almost no odor after drying, making it suitable for owners and dogs that do not like strong scents.
In addition, the product lists all ingredients in detail, and you can find out everything down to the type of surfactant. The lather and lathering properties of the shampoo are relatively high, and it is not necessary to add shampoo repeatedly, or to rinse the shampoo with hot water repeatedly.
This is the "volumizing type", but if you are concerned about the spreading or dryness of the coat, you can choose the "moist type". Each type has its own treatment rinse, so it is best to use them together.
Pet Esthe Mud Shampoo for All Dog Breeds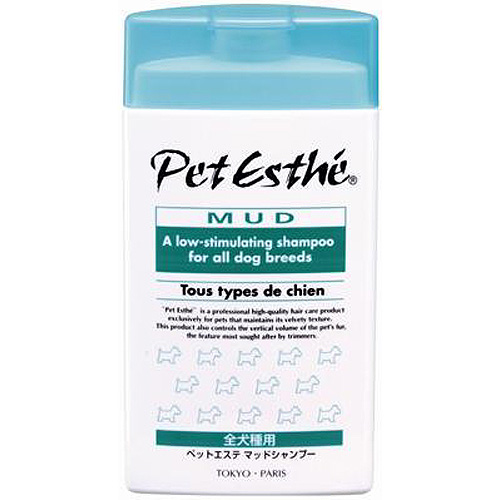 This shampoo for all breeds of dogs also contains mud. In addition to mud, this shampoo contains mineral-rich salt and propolis.
The lather and lather rinsing are good, and even when diluted three times, it produces a fluffy, gentle lather that can be rinsed off in a relatively short time. However, what we were concerned about was the fragrance. I had the impression that it was as strong as human shampoo. It did weaken a bit after drying, but it could be stressful for dogs that are sensitive to smells.
When we inquired about the details of the ingredients, we were able to get answers to all of our questions, although we were only able to get information about the surfactants up to the point that they were "non-irritating cleaning ingredients". We were also told that the fragrance also contained some synthetics, but the fact that no coloring agents were used was an added bonus.
People have different views, but consider that the timing for the first shampoo should be at least 50 days old and two weeks after all mixed vaccinations have been completed. Puppies are not able to regulate their body temperature well, so it is also essential to keep them warm so that they do not get cold.
When requesting a salon, never do so if the vaccinations have not been completed, as there will be contact with other dogs.